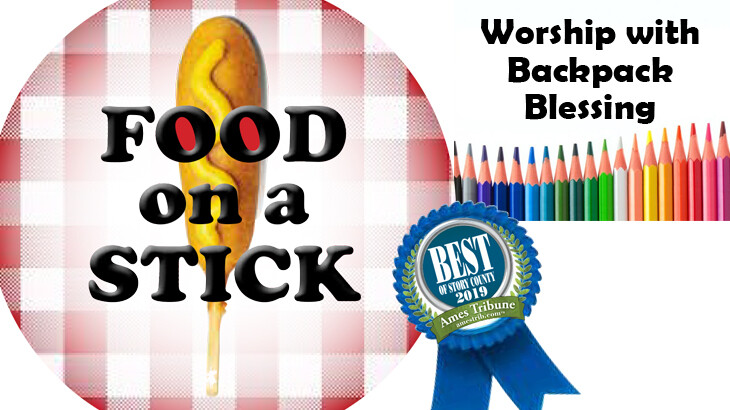 Wednesday, August 21, 2019
,
5:30 PM - 6:30 PM
5:30pm "Food on a Stick"
Fellowship Meal
6:30pm Midweek renewal worship
with Backpack Blessing
It's FAIR time! Let the Christian Education & Youth Board treat you to a fun fellowship meal—Food on a Stick! Join us at 5:30 pm before worship on the patio at 6:30 pm. It's blue ribbon fun for all!