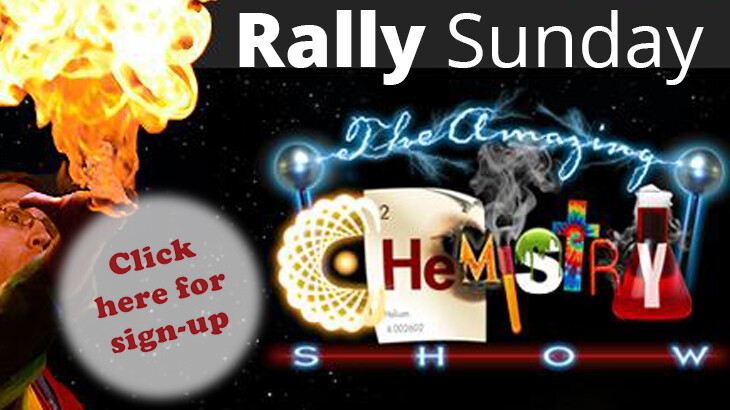 Sunday, August 25, 2019
,
10:45 AM - 12:45 PM
Come kick-off Bethesda's 2019 program year at our Rally Celebration Sunday event!
Be amazed by "The Amazing Chemistry Show" right after the Sunday morning worship service--followed by Walking Tacos and a short introduction to this year's SPLASH Faith Formation program at 11:45 am.
All are welcome!